Larry Parent Realtor
(702) 268-7262
Las Vegas, Clark County
Las Vegas is a city in Clark County, Nevada. The city is located at 36°10'12"N and 115°8'23"W. According to the United States Census Bureau, the city population was 613,599 persons. As of the last census, the median income for a household in the city was $49,676. Please visit the city page at my website and you'll be able to see all real estate data and detailed Las Vegas statistic.
know more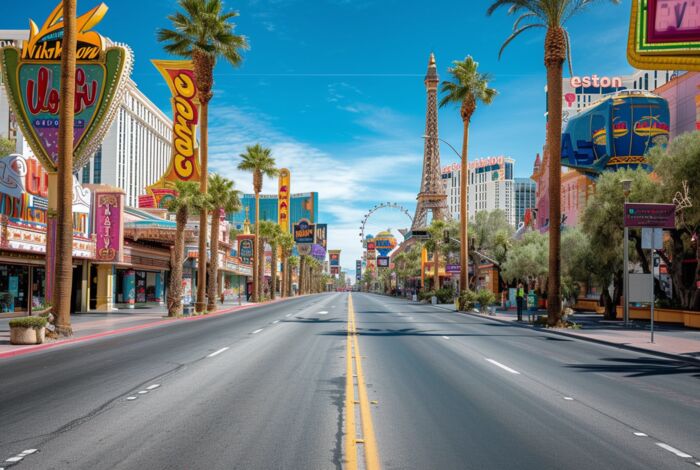 What's trending now in the market
Opportunity in the Luxury Market This Year

by

KCM Crew

on 2020-02-24 at 11:00 AM

Homes priced in the top 25% of a price range for a particular area of the country are considered "premium homes." At the start of last year, many of the more expensive homes listed for sale hadn't seen as much interest, since much of the demand for housing over the past few years has come from

Interest Rates Over Time [INFOGRAPHIC]

by

KCM Crew

on 2020-02-21 at 11:00 AM

Some Highlights: With interest rates hovering at near historic lows, now is a great time to look back at where they've been, and how much they've changed over time. According to Freddie Mac, mortgage interest rates are currently hovering near a five-decade low. The impact your interest rate has on your monthly mortgage payment is significant. An increase of just $20 […]

The #1 Misconception in the Homebuying Process

by

KCM Crew

on 2020-02-20 at 11:00 AM

After over a year of moderating home prices, it appears home value appreciation is about to reaccelerate. Skylar Olsen, Director of Economic Research at Zillow, explained in a recent article: "A year ago, a combination of a government shutdown, stock market slump and mortgage rate spike caused a long-anticipated inventory rise. That supposed boom turned
How this couple paid off their $300,000 mortgage...

on 2020-02-22 at 4:31 PM

Rob and Reshawn Lee bought a four-bedroom home in the suburbs of Dallas in June 2013. They paid it off in June 2018.

This Dallas couple paid off their mortgage early...

on 2020-02-22 at 4:01 PM

Rob and Reshawn Lee bought a four-bedroom home in the suburbs of Dallas, Texas for $300,000. They purchased the home in 2013 and paid it off in 2018. The couple wanted to start their own businesses and felt the flexibility of not having a mortgage payment would give them the confidence to quit their well-paying corporate jobs. Watch this video to find out how the couple paid off their mortgage […]

This fund is a play for the millennial home...

on 2020-02-22 at 12:08 PM

Hoya Capital Real Estate started an exchange traded fund last March that its founder calls a macro play on the housing shortage in the United States.
Homeowners Feel Ready to Sell

on 2018-10-08 at 4:02 PM

77 percent of Americans think that now is a good time to sell a home, a new record high.

Trick or Treat Safety Rules for Homeowners

on 2018-10-08 at 3:56 PM

Using bright outdoor lights, LED lights instead of candles, and friction tape on steps to prevent slips will help make Halloween safer for everyone.

Consumers Care About the Environment

on 2018-10-08 at 3:49 PM

American property owners and communities are more concerned about the environment than ever before, and consumer inclinations for walkable communities and energy-efficient homes are on the rise.
We guarantee a high level of engagement
Our clients get the best deals possible
A real estate agent is your advocate
Our client's data is entirely confidential and encrypted
We have a lot of high profile contacts
I know everything about Real Estate. Contact Me!
9890 S. Maryland Pkwy Ste 200, Las Vegas, NV 89183
I take the time to listen carefully to understand my client's needs, wants and concerns. I will be ready to take quick action when required and spend more time with those who aren't quite sure which direction to take. My genuine concern for my client's best interests and happiness ensures the job is done!