Larry Parent Realtor
(702) 268-7262
Las Vegas, Clark County
Las Vegas is a city in Clark County, Nevada. The city is located at 36°10'12"N and 115°8'23"W. According to the United States Census Bureau, the city population was 613,599 persons. As of the last census, the median income for a household in the city was $49,676. Please visit the city page at my website and you'll be able to see all real estate data and detailed Las Vegas statistic.
know more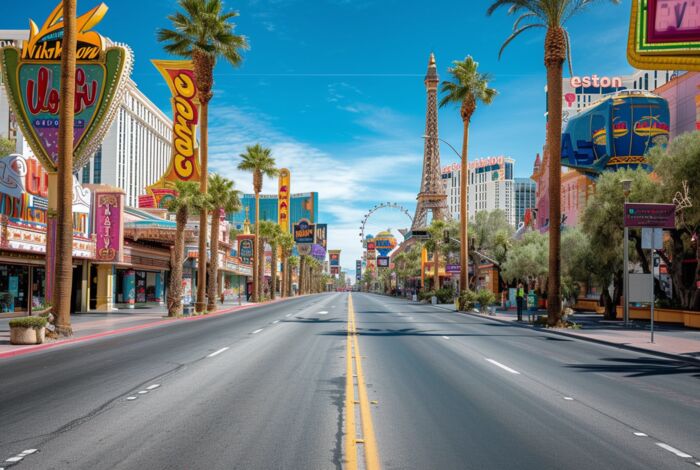 What's trending now in the market
How to Find the Perfect Real Estate Agent

by

KCM Crew

on 2020-04-07 at 10:00 AM

There's a ton of real estate information available in the news today and on the Internet. It can be extremely confusing, especially in times of uncertainty like we're facing right now. If you're thinking of buying or selling this year, you need an agent who can help you: Make sense of this rapidly evolving housing

Will Surging Unemployment Crush Home Sales?

by

KCM Crew

on 2020-04-06 at 10:00 AM

Ten million Americans lost their jobs over the last two weeks. The next announced unemployment rate on May 8th is expected to be in the double digits. Because the health crisis brought the economy to a screeching halt, many are feeling a personal financial crisis. James Bullard, President of the Federal Reserve Bank of St.

The Housing Market Is Positioned to Help the...

by

KCM Crew

on 2020-04-03 at 10:00 AM

Some Highlights Expert insights are painting a bright future for housing when the economy bounces back – and it will. We may be facing challenging economic times today, but the housing market is poised to help the economy recover, not drag it down. Let's connect to make sure you're informed and ready when it's time to make your move.
Requests to delay mortgage payments jump nearly...

on 2020-04-07 at 2:44 PM

Forbearance requests grew by 1,270% between the week March 2 and the week of March 16, and another 1,896% between the week of March 16 and the week of March 30, according to numbers released Tuesday by the Mortgage Bankers Association.

Mortgage industry sounds alarm over coronavirus...

on 2020-04-06 at 7:47 PM

CNBC's Diana Olick reports on mortgage and finance leaders putting out an urgent liquidity plea to federal regulators as they try to brace for fallout from the coronavirus pandemic. Dave Stevens, former FHA commissioner, joins the conversation.

Coronavirus mortgage bailout: 'There is going to...

on 2020-04-06 at 7:22 PM

A broad coalition of mortgage and finance industry leaders sent a plea to federal regulators, asking for desperately needed cash to keep the mortgage system running. This, as requests from borrowers for the federal mortgage forbearance program are flooding in at an alarming rate.
Homeowners Feel Ready to Sell

on 2018-10-08 at 4:02 PM

77 percent of Americans think that now is a good time to sell a home, a new record high.

Trick or Treat Safety Rules for Homeowners

on 2018-10-08 at 3:56 PM

Using bright outdoor lights, LED lights instead of candles, and friction tape on steps to prevent slips will help make Halloween safer for everyone.

Consumers Care About the Environment

on 2018-10-08 at 3:49 PM

American property owners and communities are more concerned about the environment than ever before, and consumer inclinations for walkable communities and energy-efficient homes are on the rise.
We guarantee a high level of engagement
Our clients get the best deals possible
A real estate agent is your advocate
Our client's data is entirely confidential and encrypted
We have a lot of high profile contacts
I know everything about Real Estate. Contact Me!
9890 S. Maryland Pkwy Ste 200, Las Vegas, NV 89183
I take the time to listen carefully to understand my client's needs, wants and concerns. I will be ready to take quick action when required and spend more time with those who aren't quite sure which direction to take. My genuine concern for my client's best interests and happiness ensures the job is done!